Cranial and Facial Clinic
The Cranial and Facial Clinic at El Paso Children's Hospital in conjunction with the El Paso Cleft and Craniofacial Team is the first and only comprehensive pediatric craniofacial program in the region that provides children in the greater El Paso area access to a dedicated multidisciplinary team of physicians skilled in correcting facial, jaw, and skull abnormalities. It is no longer necessary for families to bear the burden of traveling outside of the region to access this service, and our team provides family-centered, compassionate care that you've come to expect from a dedicated children's hospital.
Conditions we treat:
Craniosynostosis (isolated and syndromic)

Craniofacial clefts

Acute and chronic sequelae (condition resulting from a disease, injury or other trauma ) of facial fractures

Micrognathia (undersized jaw)

Apert syndrome (a kind of dentofacial deformity)

Cleft Lip and Palate

Microtia

Crouzon syndrome (another kind of dentofacial deformity)

Pfeiffer syndrome (another kind of dentofacial deformity)

Treacher Collins syndrome

Hemifacial Microsomia (small or underdeveloped parts of the face)

Parry-Romberg syndrome

Pierre Robin sequence
Treatment Options:
If you have a child who has been identified and referred to our program, rest assured they are in good hands. Depending on your child's diagnosis, treatment could range from long-term monitoring to surgery.
We offer a wide range of options for treating craniofacial disorders, and your physician will evaluate and provide their suggestions for the best course of treatment for your child. Some treatments may include:
Surgery of the Skull
About 1 in 2,000 infants are born with craniosynostosis, which sometimes can cause serious and life threatening developmental issues. Our multidisciplinary team of physicians, surgeons, nurses, physical therapists, occupational therapists, speech language pathologists, registered dieticians, child life specialists, and social workers, collaborate to ensure your child receives individualized treatment options that can range from long-term monitoring to surgical intervention. Our craniofacial team provides advanced treatment procedures including leading-edge techniques such endoscopic surgery, distraction osteogenesis, and use of reabsorbable implants.
Facial Surgery
Children's facial defects can range from simple to complex and often involve facial bone structures that may be underdeveloped, malformed, or totally absent. Facial surgery can help restore form and function in children with facial bone, nerve, and muscle disorders.
Facial surgery often includes correcting undeveloped bones, nerve repair, nerve transfer, muscle transfer and microsurgical nerve transplantation. This type of surgery will help children have enhanced control and fuller range of facial expressions.
Jaw Surgery
Surgery of the jaw may be recommended when a child experiences a jaw injury or clearly shows signs of problems with facial development, which may be an isolated growth problem. Often requiring multiple operations and bone grafting, the corrective process usually involves moving one or both jaws to a more normal position. The patient may receive orthodontic treatment simultaneously, and the combined therapy is carefully coordinated with all other aspects of the patient's care.
Distraction Osteogenesis
Distraction osteogenesis is a surgical procedure used to reconstruct craniofacial skeletal deformities. This surgery is an effective way to grow new bone and allow soft tissue growth to accumulate in the new skeletal structure. We are experienced in treating children of all ages with distraction osteogenesis and tailor the care of the child to treat the specific condition.
Cleft Lip and Palate
Cleft Lip and Palate occurs in approximately 1/700 births and is the most common facial birth deformity. Cleft lip and palate is a manageable and treatable deformity, our team of experts takes very seriously comprehensive and coordinated care for your child. Our team will follow your child from birth to adulthood. We are very happy to discuss with soon to be parents and families what it means to have a cleft and what surgeries and therapies should be expected for a new baby diagnosed with a cleft on ultrasound.
Your child's first visit to our Cranial and Facial Clinic will include a complete examination of their head shape and facial symmetry.
After the exam, our team meets and reviews your child's individual course of treatment and decides on a customized tailor-made solution for them. We understand the difficulties and challenges patients and families experience, so that is why our team's mission is to provide ongoing communication throughout the process to make certain your questions and concerns are always answered.
Our multi-disciplinary medical team is committed to providing your child with a positive outcome which not only includes the correction of physical appearance and functionality. We also work to ensure their mental health is strong and they are able to thrive in school and throughout life. Our team is committed to provide your child with continuous care in an environment that is designed specifically for pediatric patients and their families.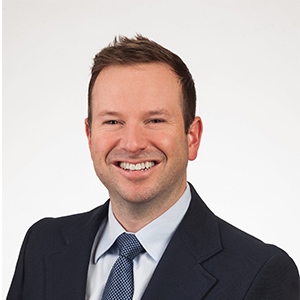 Personal Statement
Dr. David Yates is passionate about serving children with Craniofacial deformities and Cleft Lip and Palate. He attended Dental school at the University of Florida, Medical School at UT Southwestern in Dallas, Oral and Maxillofacial Surgery Residency at Parkland Hospital in Dallas, and did a Fellowship in Craniofacial and Cleft Surgery at LSU Health Sciences Center. He currently serves as the Division Chief of Cranial and Facial Surgery at El Paso Children's Hospital. He has given numerous presentations at different conferences around the country and has operated on kids from all over the world. He also enjoys going on craniofacial and cleft related mission trips and finding ways to aid kids both locally and abroad.
His wife (Dr. Mariana Yates) serves as an Endocrinologist at Texas Tech Medical Center. Together they have 3 kids and have greatly enjoyed integrating into the great community of people here in El Paso.
To schedule an appointment you can either fill out the form below or contact our nurse navigator at 915-242-8500
Contact Form: