Julian – Type 1 Diabetes Testimonial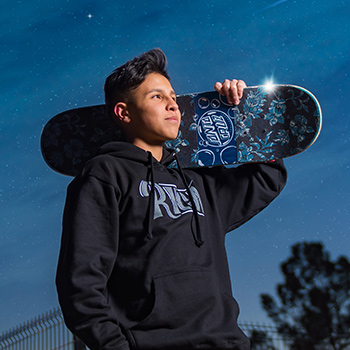 Julian
TEEN LIFE IS A GRIND
Julian was feeling especially deflated. His parents took him to El Paso Children's Hospital where he was diagnosed with Type 1 Diabetes.
Julian and his family had immediate access to the Zachary Bowling Pediatric Outpatient Diabetes Education Services, the ONLY American Diabetes Association (ADA) certified pediatric outpatient education service between Phoenix and Austin.
With the support of registered pediatric nurses and dietitians, Julian learned how to manage his blood sugar. He was soon back to practicing ollies and grinding his skateboard!