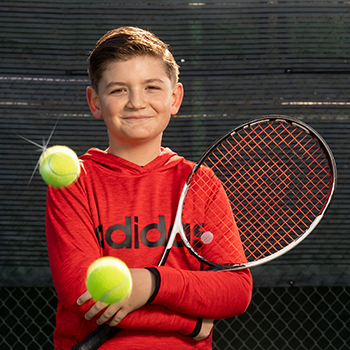 Welcome Back, Parker
El Pasoan, Kayla "The Truth" Gomez, is a champion boxer on the US National team and will represent Team USA in Europe. But things were not always so certain. When she was an infant, Kayla started having occasional seizures, and they continued until she was three years old.
Now 15, Kayla is only focused on training for her next championship. She follows a strong family tradition–her mom is also a boxer and her grandma is her trainer! All along, El Paso's Children's Hospital keeps an eye on her success and her health. We are ready if she needs us, with pediatric specialists close to home. We are Kayla's hospital, and she's El Paso's rising star…and that's "The Truth"!