General public information:
All residents 5 and older are now eligible to receive the COVID-19 vaccine, click here to register children ages 5-11.
All residents 12 and older, click here to get more information on where to get your shots.
Please note that as of July 5 , the UMC coliseum vaccination center is closed.
Visitation Update: As of Monday, May 3rd at 8:00 AM 2 parents/legal guardians per patient
In an effort to protect patients, physicians, staff, and the community as COVID-19 continues to spread within our community El Paso Children's Hospital is limited to two parents/legal guardians at a time. Everyone must pass previously established health screening criteria before entering the facility. No additional visitors will be allowed to wait in the lobby or waiting rooms. Anyone entering the facility will be asked if they have symptoms of illness and exposure risks upon arrival. Those who have non-severe symptoms such as a fever or cough will be asked to not enter to stop the spread of illness and to seek care from their physician.
While we understand the importance of having the support of loved ones during a hospital visit or stay, we must prioritize the health and safety of our patients and caregivers during this unprecedented pandemic. We encourage support persons to use alternate methods of communication to stay in contact with loved ones, such as phone calls, video chats or texting.
We will continue to modify our response protocols as the needs within our community evolve.
Everyone should continue taking the following precautions:
Wash your hands frequently for at least 20 seconds
Avoid touching your face with unwashed hands
Cover your mouth when you cough or sneeze
Avoid contact with sick people
Avoid large crowds
Practice social distancing
Click on the links below for
more information
At El Paso Children's Hospital our number one goal is to provide safe, quality service.
It is our practice that, if someone presents to our emergency room with a contagious disease, we immediately implement appropriate infection control procedures. This includes putting a mask on the patient and isolating the affected patient and other patients /families in the emergency room. If the child must be admitted, our facility has negative pressure rooms that allow us to isolate the patient and protect others on the floor.
We continue to work with our staff and physicians to educate them on appropriate procedures and will work with the El Paso Public Health Department on any future public health concerns.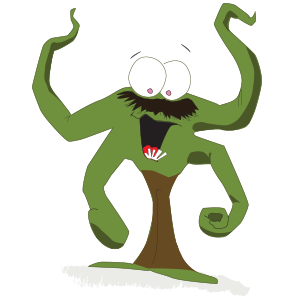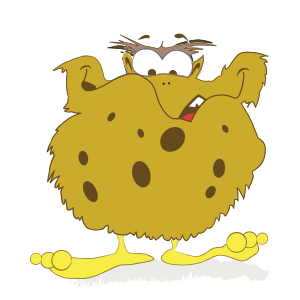 Please do not visit the hospital if you are suffering from or have been exposed to contagious illnesses. To help you plan ahead, we ask that you do not visit if you are younger than 18 years or are presenting with the following:
• A fever of 100°F or higher
• A cough that produces mucus
• Diarrhea or vomiting
• Rash
• Exposure to tuberculosis (TB), chicken pox, measles, mumps and/or rubella
• Shortness of Breath
General F.A.Q.
Tips for Parents
What is the most important thing parents need to know about the measles outbreak?
The most important thing is to have your children vaccinated if they have not already received their vaccines. The measles vaccine is safe and highly effective. The first dose is 93% effective which is received one you are 1 year of age and 97% when you receive the second dose at 4-5 years of age. If you suspect your child might have the measles please contact your PCP and schedule your appointment at the end of the day and wear a mask to protect those in the waiting room area. If your PCP requests for you to be seen at our facility please call our ER 915-298-5443 of your visit before entering. You will be given instructions on how to enter the facility (please do not enter without calling ahead); this disease is highly contagious and airborne. If the patients do not require emergency services they should be referred to the City of El Paso Public Health Department at 915-212-6520 or call 2-1-1. For the safety of our patients, we need to avoid any unnecessary exposures, particularly in patient waiting areas.
How does measles spread?
Measles is very contagious, and spreads by respiratory droplets via coughing or sneezing. If your child is near someone exposed to the virus, you can catch the illness from your child as well. This is why it spreads so quickly. If you cough, sneeze please do so into your elbow or cover your mouth.
What are the signs if my child or I have measles?
• High fever and
• Bad cold symptoms
• Runny nose
• Red, watery eyes
• Rash 3-4 days after symptoms begin
If you or your child is unvaccinated and starts to have a bad cough, runny nose and red eyes, it could be the beginning of measles. A rash will almost always develop about 3-4 days after onset of illness, but before then it may just seem like a bad cold or flu. Measles is serious, so if you think your child might have it, call the child's doctor to discuss what to do next.
If I'm not sure if my child or I have been vaccinated, is it safe to get the vaccine again?
A child should receive two doses of the vaccine (MMR) at least 1 month apart. Check with your children's pediatrician, who should have records about their vaccinations. If you are unsure and cannot obtain records for your child or yourself, getting another measles vaccine is safe.
Can a child who has been vaccinated get measles from a child who is sick with measles?
Concern is very low if your child is up to date on their vaccines. If they have their two injections of the measles vaccine, they are well protected, even if they come in contact with an infected person.
My baby is too young to get the measles vaccine. What should I do?
The best way to protect your baby is to ensure that all family members, relatives and guests who visit the baby are fully immunized against measles (and other illnesses including pertussis). Heed public health warnings in your area. If baby has a high-risk exposure, contact your doctor immediately as there are still steps that can be taken to protect him or her.
We are traveling before my baby is the age doctors recommend the measles vaccine. What should I do?
We would first suggest that unless international travel is necessary, to postpone travel until children have been fully immunized. If you are traveling to Europe or another area with high levels of measles, babies can receive the measles vaccine as young as 6 months of age. This measles vaccine does not count as a routine immunization as it may not be as effective as when the child is 1 year of age or older. Therefore, your child will still need to get two further immunization's against measles.
Covid -19 Vaccine F.A.Q.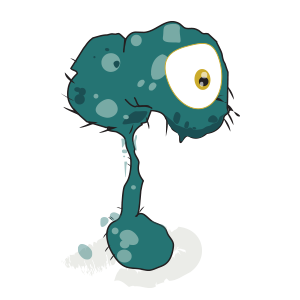 Join Our Bi-Monthly Newsletter
Inscribase a nuestro boletin
For any questions, please email marketing@elpasochildrens.org
Para cualquier pregunta por favor envíe un correo electrónico marketing@elpasochildrens.org