Westover Harvey – Diabetes Testimonial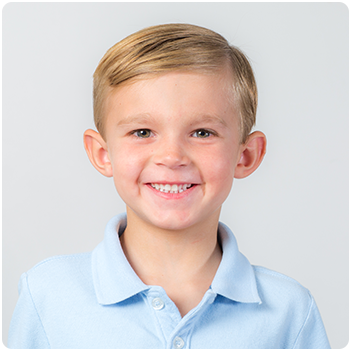 Westover Harvey
Westover loves his dogs, playing soccer and making his parents, big brother and big sister laugh. When he was diagnosed with Type 1 Diabetes in April 2018, his family took him straight to El Paso Children's Hospital.
"Every nurse, doctor and staffer was kind, compassionate, and professional," according to Westover's mom, Lauren. "The little things really made a big difference."
Little things are a big deal to a five-year-old. Night light stars, TV with on-demand movies and a visiting service dog provided needed distractions from the sudden change in lifestyle that came with managing diabetes. Knowing there is a hospital in El Paso dedicated to children with pediatric specialists has provided the family continued comfort!