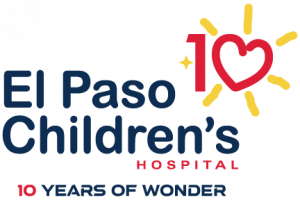 Real Patients. Real Stories.
Since 2012, El Paso Children's Hospital has helped thousands of families in our community! Here are some of the real stories of real kids who have experienced the real difference of having the only separately-licensed, not-for-profit children's hospital in El Paso! For real!
If you'd like your child's story to be featured on our website, email marketing@elpasochildrens.org.
Andrea's Testimonial
Cranial Facial
JJ's Testimonial
Oncology
Freddy - Emergency Department
Freddy's Testimonial
Emergency Department
Westover - Type 1 Diabetes
Westover's Testimonial
Type 1 Diabetes
Xavier's Testimonial
NICU
Sebastian's Testimonial
NICU
Micah's Testimonial
Type 1 Diabetes
Raegan's Testimonial
Type 1 Diabetes
Julian's Testimonial
Type 1 Diabetes
Tony's Testimonial
General Surgery
Destanie – Emergency Department
Destanie's Testimonial
Emergency Department
Kayla - Emergency Department
Kayla's Testimonial
Emergency Department
Parker - Emergency Department
Parker's Testimonial
Emergency Department
Scarlett's Testimonial
Neurosurgery
Ian's Testimonial
Cranial Facial
Chassity - Type 1 Diabetes
Chassity's Testimonial
Type 1 Diabetes
Christopher's Testimonial
Oncology
Madison's Testimonial
Cranial Facial
Marta's Testimonial
Neurosurgery
Rotsen's Testimonial
Type 1 Diabetes