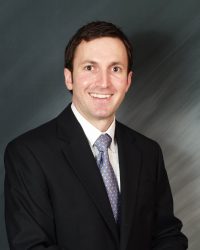 Dr. John Heydemann
Pediatric Orthopedic/Spine Surgeon, EPCH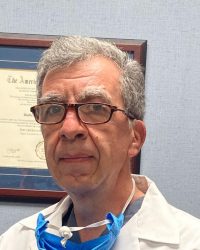 Dr. G Alfonso Latiff
Pediatric Urology, EPCH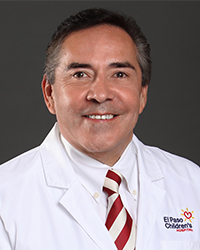 Dr. David Jimenez
Pediatric Neurosurgery, EPCH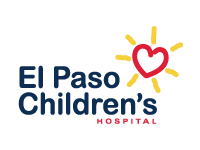 The Spina Bifida Clinic is a multidisciplinary clinic that treats patients with severe spine, orthopedic, neurosurgical, developmental, and urological disorders.
Multidisciplinary Program Offers:
Full spectrum of evaluation, care, and treatment by a multi-specialty physician team, with monthly clinic visits to evaluate each child's degree of injury and progress over time. Our team offers a patient-centric approach, incorporating shared decision-making, and a full suite of therapeutic modalities.
Conditions Treated
4 types of spina bifida:

Occulta
Closed Neural Tube Defects
Meningocele
Myelomeningocele (most severe)

Orthopedic conditions:

Lower Extremity
Deformities

Urology conditions:

Neurogenic Bladder
Urinary Retention
Urinary Incontinence "Bad Bladder"
Renal Injury
Hydronephrosis
Neurosurgery:

Myelomeningocele (open/exposed spinal cord and nerves)
Hydrocephalus (fluid build up in the brain)
Spinal cord tumors and masses
Tethered Spinal Cord
CHIARI II Malformation
Spinal cord fluid build up (Syringomyelia)
What is spina bifida?
A congenital disorder that occurs early in pregnancy and can lead to a number of problems for the baby.
They range from the baby being born with an open defect in the back with exposed spinal cord and nerves, (myelomeningocele) to a normal looking back with internal problems with the spinal cord and nerves (meningocele or closed neural tube defects).
What to Expect:
First Visit
During your child's first visit to the spina bifida clinic, your child will be evaluated by a team of highly experienced surgeons, therapists and clinical sta. Our team members will provide your child with a personalized evaluation and plan of treatment.
Follow Up 
Upon follow-up you will review imaging studies with your providers. We will evaluate any new orthotics. We will continue with routine follow-up assessments with neurosurgery, orthopedics, urology, physical therapy and social work. We will discuss further recommendations and help develop treatment plans.
Treatment and Recovery
At birth, if the defect is open, the neurosurgeon proceeds to surgically repair and close the exposed nerves within 24 hours. After the patient is discharged, any problems that develop with the kidneys or bladder are treated by our pediatric urologist while any orthopedic related problems are treated by our pediatric orthopedic surgeon. As part of the multidisciplinary clinic, physical and occupational therapy is provided by highly trained therapists.  Our social service team provides help to the family to navigate the complex medical process. All of this work is done in a coordinated fashion, in one visit, by our highly certified medical team.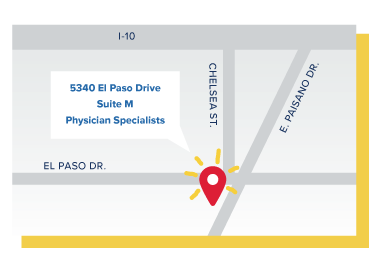 EPCH Specialty Clinic
5340 El Paso Drive, Suite M
El Paso, Tx 79905
ph: 915.242.8402
fax: 915.242.8404

Monday – Friday
8:00am – 5:00pm