Andrea Valdivia – Cranial Facial Testimonial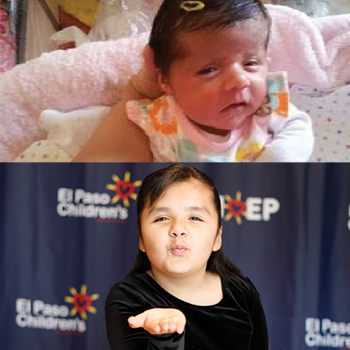 Andrea Valdivia
Baby Andrea was born with craniosynostosis, a condition where the plates in her skull were prematurely fused together, preventing her brain from growing naturally. The pressure building from within posed a threat to her eyesight.
Dr. David Yates with the Cranial and Facial Clinic performed the first surgical procedure in 2019. El Paso Children's Hospital has the only Cranial Facial team in the region to be nationally recognized by the American Cleft Palate-Craniofacial Association.
"Our angel, Dr. Yates, gave me his number so I can text him," said Andrea's mom, Erica Castro. "The whole staff has been very good to my daughter."
Because of the breakthrough techniques performed by world-renown pediatric specialists, Andrea and her mom can continue to be seen right here, in El Paso.