The Woody and Gayle Hunt Family
Pediatric Intensive Care Unit &
Critical Care Transport Team
El Paso Children's Hospital Critical Care Transport Team provides pediatric and neonatal intensive care while on transport and features a fully dedicated critical care transport ambulance. The critical care transport team is equipped to handle Level 1 Traumas and Level 3 NICU and can transport pediatric patients from over a 200 mile radius.
Our Pediatric Intensive Care Unit, PICU, has highly experienced clinical staff with dedicated critical care experience.
PICU features:
22 Private Patient Rooms

24/7 Attendees

24/7 Coverage with Board Certified Pediatric Critical Care Specialists
Advanced Technology
State of the Art Cardiac Monitoring

Electronic Medical Records

Vein Viewer

Cardiovascular Equipment

Heliox Connection in every patient room

Advanced Respiratory Technology

High frequency oscillatory ventilation

2 Negative Pressure Rooms

2 Positive Pressure Rooms
Comfort
Kid play room

Family lounge area
Medical Director:
Dr. Prashant Joshi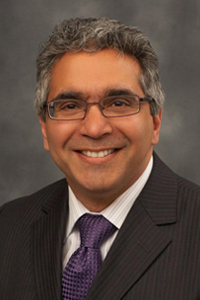 Specialties:
Critical Care – Pediatric
Clinical Title
Medical Director, PICU, El Paso Children's Hospital
Medical Director, West Texas Regional Poison Center in El Paso
Academic Title
Associate Professor of Pediatrics, Texas Tech University Health Sciences
Board Certification:
American Board of Pediatrics – General Pediatrics
American Board of Pediatrics – Medical Toxicology
American Board of Pediatrics – Pediatric Critical Care
For more information please fill out the contact form below
Contact Form: