Dr. David Jimenez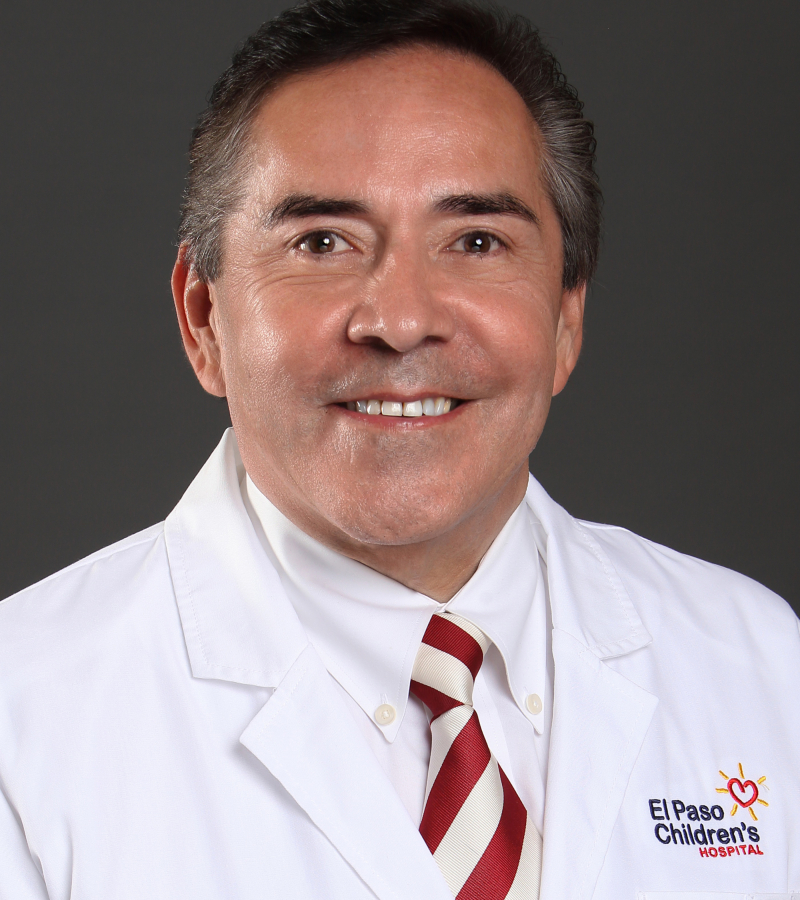 We're excited to announce that Dr. David F. Jimenez, doubly Board Certified Pediatric and Adult Neurosurgeon has joined the El Paso Children's Hospital team. Dr. Jimenez is internationally recognized for developing the Endoscopic-Assisted Craniectomy more than two decades ago and has been honored by America's Top Doctors, Best Doctors in America, among many others. Dr. Jimenez' list of medical honors and awards is quite extensive, reflecting his lifetime work as a thought leader, sought-after lecturer, well-funded researcher and prolific writer. He dedicates his career to the training of the next generation of neurosurgeons and has been caring for families locally and from around the world for more than 30 years!
Endoscopic/Assisted Craniectomy Patient Experience Guide
Testimonials
From the moment we talked to Dr. Jimenez we knew in our hearts we were meant to travel and see him. He took great care of our daughter and we will forever be grateful.
We are so thankful for Dr. Jimenez, Dr. Yates, Dr. Bae and all of the nurses and hospitals staff that took care of Beau and all the nurses and hospital staff that took care of Beau during such a scary time for us! We were confident that Beau was being taken care of in surgery and afterwards and as a parent, that peace of mind can be the difference in a positive and negative experience. Ours was definitely positive!
We were blessed to meet Dr. Jimenez who took care of our child. At the time, we had to drive to San Antonio over a year ago. And to now know he is El Paso helping so many families and making this journey with our sons appointments easier since he is on our backyard.
For appointments, call 915-242-8402. 
You are about to leave the El Paso Children's Hospital Website. El Paso Children's Hospital is not responsible for the content of the alternate web site. By clicking on the LEARN MORE button below, you acknowledge the previous statement and will be taken to the linked site. If you want to remain at this site, select the CANCEL button. 
For more information please fill out the contact form below
Contact Form: