El Paso Children's Hospital
MULTISPECIALTY CENTER 
El Paso Children's Hospital Multispecialty Center offers comprehensive care for children and families. For more information or to schedule an appointment, call 915.242.8402.
Behavioral Developmental and Psychiatry
Our team provides expert care for children and teens requiring care for developmental delays including autism spectrum disorders, Down syndrome and attention deficit hyperactivity disorder (ADHD). Our expert team also treats anxiety, depression, OCD, trauma-related disorders, bipolar disorder, childhood-onset schizophrenia, and other disorders. Your child will receive a comprehensive evaluation to determine a treatment plan to maximize their potential.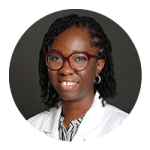 Ijeoma Ibeanu, MD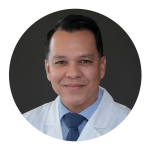 Abraham Lopez, PhD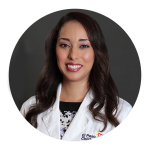 Deyanira Zambrano, Psychiatric-MHNP
Brachial Plexus
Our multidisciplinary team includes specialists from orthopedics, neurosurgery, plastic surgery, rehab services, and social work.They specialize in the care of infants and children with brachial plexus injuries, brachial plexus birth palsy, complete palsy with flail arm, spinal cord injuries, spasticity, peripheral nerve injuries and disorders, and more. The team works with families on surgical interventions, coordination of therapy services, diagnostic testing, and potential bracing needs.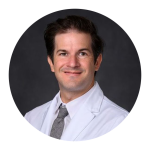 Shawn Diamond, MD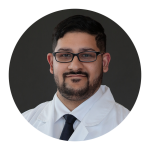 Ziyad Makoshi, MD MSC FRCSC FAANS
Cranial Facial
Children with conditions affecting the head and face sometimes need surgery to give their brain room to grow.  Our team of experts include oral and maxillofacial surgeons (OMFS), neurosurgeons, dentists, orthodontists and ear, nose and throat (ENT) surgeons working together to help children who may need bones in their face reconstructed to help them breath, chew and develop appropriately. They specialize in craniosynostosis (isolated and syndromic); rare craniofacial clefts; undersized jaw; Apert, Crouzon, and Pfeiffer syndromes (dentofacial deformities); treacher collins syndrome; small or underdeveloped parts of the face; and more.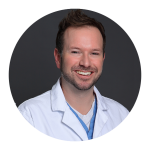 David Yates, DMD MD FACS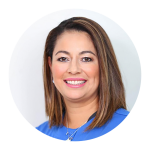 Lizbeth Holguin, DDS MS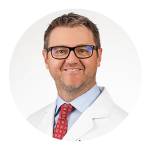 Vernon Burke, DMD MD FACS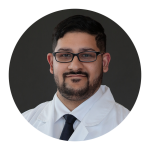 Ziyad Makoshi, MD MSC FRCSC FAANS
Cystic Fibrosis
Cystic fibrosis is a chronic disease affecting glands throughout the body and affects mostly the lungs and pancreas. Breathing problems and wheezing; chronic cough with thick mucus; constipation; failure to thrive; greasy, bulky stools; increased saltiness in sweat; lung infections; persistent sinus problems, such as sinusitis or a chronic stuffy nose are all symptoms treated by our Cystic Fibrosis team.  The team is made up of specialists from pulmonology and gastroenterology who work closely with our respiratory therapists and dietitians to help patients grow up as healthy as possible.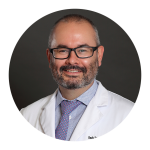 Endy Dominguez, MD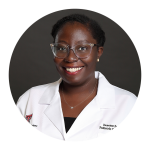 Denease Francis, MD
Dermatology
Our team is specially trained to diagnose and treat children and teens with conditions affecting their skin. Acne, birthmarks, complex vascular anomalies, contact dermatitis, diaper dermatitis, infantile hemangiomas, and other skin conditions are treated in our clinic.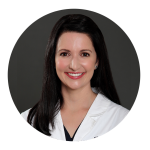 Shauna Goldman, MD
ENT
Children and teens with disorders of the ears, nose, throat and parts of the head and neck are treated in our ENT clinic. We specialize in caring for a broad range of conditions, from ear infections to problems with hearing and speaking. Some conditions include aerodigestive disorders; tracheostomy management; neck masses; stridor; tonsillitis; and airway disorders such as laryngomalacia and subglottic stenosis, snoring, nasal congestion, sinusitis, and more.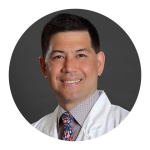 Jonathan Chiao, MD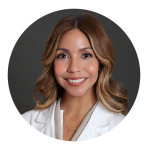 Amanda Chiao, PhD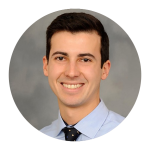 Manuel Vicente, PhD
General Surgery
Surgery can be scary for children and their parents. Our team of pediatric surgeons, nurses and advanced surgical team are dedicated to providing compassionate care and will guide families through the entire process. They treat newborns to young adults with various conditions affecting lymph nodes, neck masses, tongue-tie, central lines/ports placement and removals, congenital lung lesions, breast masses and other conditions requiring surgical intervention.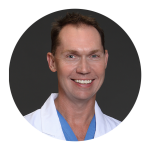 William Spurbeck, MD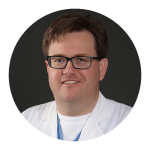 Jarett Howe, MD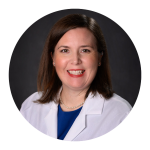 Sarah Walker, MD
Neurosurgery
Our Neurosurgery team is dedicated to providing the best care to pediatric patients with neurosurgical needs through advanced surgical techniques. Conditions treated include brain and spinal cord tumors; Chiari malformations; craniosynostosis (minimally-invasive); spina bifida (open and occult); intracranial cysts; intracranial bleeds; skull tumors; defects and fractures; epilepsy, seizures and movement disorders; brain and spine trauma; congenital brain and spine deformities; and more.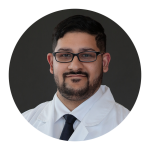 Ziyad Makoshi, MD MSC FRCSC FAANS
Spina bifida
Spina bifida occurs during the first months of pregnancy when the spine of the baby fails to close. Common complications associated with this condition include bowel and bladder problems; developmental delays; paralysis, sensation loss or weakness in the lower extremities and fluid accumulation in the brain (hydrocephalus) that requires drainage. Our Spina Bifida clinic is a multidisciplinary team from orthopedic surgery, neurosurgery and urology. Some patients will require all or some of the services and have access to nutrition, social services, and physical therapy as needed. Prenatal evaluations are also available.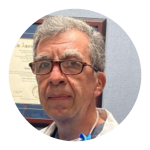 Guillermo Latiff, MD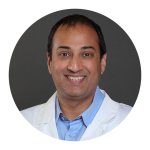 Shumyle Alam, MD
Urology
Our board certified pediatric urologist and his team have launched an urodynamic and happy bladder program.  They are prepared to provide prenatal consultations, bladder management and urinary tract reconstruction. Additionally, they will provide a multidisciplinary approach to treating patients through co-management with pediatric surgery, GI and nutrition for patients requiring bowel management. The clinic will provide care to patients with:
Congenital anomalies

Kidney and urinary tract problems requiring surgical intervention to treat their condition

Complex urological disorders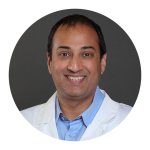 Shumyle Alam, MD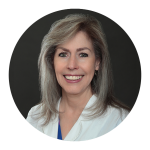 Belen Terrazas, CPNP-AC
Vascular Malformations
Children and teens with various problems affecting their blood and lymph vessels are treated in our Vascular Malformations clinic. Conditions such as arteriovenous malformations, capillary malformations, congenital hemangiomas, glomuvenous malformations, infantile hemangiomas, LUMBAR syndrome, lymphatic anomalies, venous malformations, and other conditions are treated by our multidisciplinary team comprised of oral and maxillofacial surgeons (OMFS), interventional radiologists and dermatologists.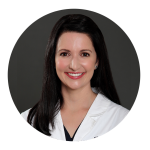 Shauna Goldman, MD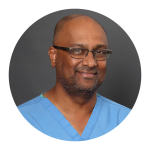 Chetan S. Moorthy, MD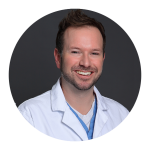 David Yates, DMD MD FACS